Sneaker fever has been in the spotlight a few years now! For example in 2015 there was a Sneaker Convention  in the NYC Javits Center over a weekend and the Brooklyn Museum featuring the rise of sneaker culture, we thought it was the perfect time to take a look at some cool sneaker packaging that went the extra mile when it comes to creativity and execution.
2006 CLOT x Nike Air Max 1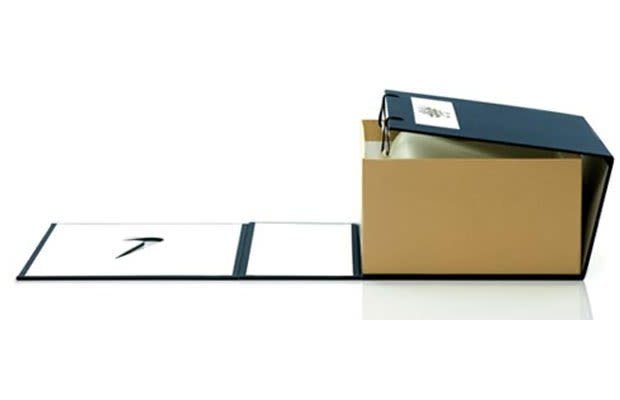 Called the "Kiss of Death," this collaboration with CLOT alludes to traditional Chinese medicine and acupuncture. The slate grey, closure handles, and Chinese calligraphy certainty make this box feel like a real Chinese medicine kit. Not sure how much "medicine" is involved on this design or they may only been for issues like flat feet problems or just regular pain when walking.  The sleek grey face opens to a mesh Nike swoosh — definitely an element of elegance and understated luxury. The box was a limited time offering, but if you were lucky enough to get your hands on one, we can see how you could cherish the box just as much as the shoes!
Cross Shoes in 3D
This clever company added an extra 3D spring to their packaging! The shoes come in bright blue and red colors reminiscent of candy colored retro 3D glasses, so we can see how creators made the connection. The box comes with your very own set of glasses, and when you put them on a pair of the shoes pop in 3D on the bottom of the box! This is another playful piece of packaging that we wouldn't be quick to just throw away.
 Adidas 1 Packaging
 The Adidas 1 packaging made it's debut in Germany, and we are big fans of the unconventional way this box opens. This is a great twist on classic gold and white. The vertical design is also a neat twist on more traditional boxes.
2001 Jordan XVII
Jordans have been pretty consistent with providing cool black boxes with the jumpman logo, it's one of the signature sneakers a lot of teenagers at some point will want to get. They totally pushed it to another level with this 2001 limited release that is a metal briefcase that came with a CD. The price of this shoe was driven up by the cost of producing the case, so it's no longer in circulation. For the lucky ones who did nab this case, we hope you kept it around!
Nike x Concepts Blue Lobster Dunk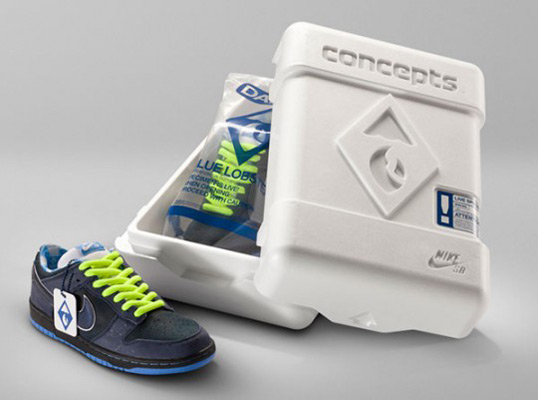 SneakerBoxCo points out that the blue lobster (as in, the actual animal version) is a rare cousin to "dangerous crustaceans that inhabit New England waters, and must be handled with care." We don't know how dangerous a lobster actually is, but we still love the shoes! The packaging perfectly compliments the color and neon laces, signifying that these are ultra cool shoes that have to be handled with care.
The shoes come in the HAZMAT packaging, sealed in a plastic bag.
ARI Menthol 10s
Think it's a Nike? Look again. Designer ARI made this shoe that opens a running commentary on Nike and Newport as corporations that are doing more bad than good. We all know that smoking kills, there has been lots of campaigns to get the word out and it's pretty much banned in any public places in the US and Nike has been the subject of scrutiny many times over exploitation in sweatshops for the production of their kicks. By pairing the two corporations together, it certainty gives us something to think about.
He was actually sued by Newport for "misusing their logo," and by Bike for "making a shoe they called an 'Air Force 1 look alike'." Still, the innovative packaging and ideas behind the shoe definitely makes us pause!
Which sneakers should we have included in the list? Let us know!